What is the Brazilian Blowout smoothing treatment?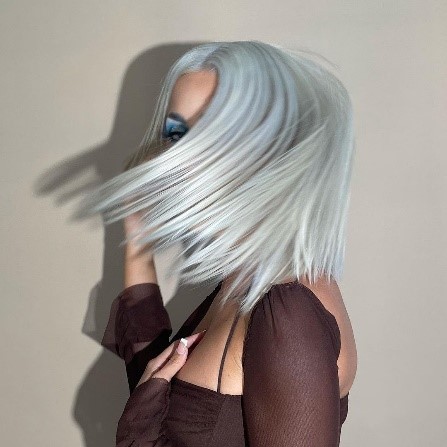 The Brazilian Blowout, you've heard about it, and many of you have seen the head-turning results, some of you have probably even considered the treatment for yourselves. But do you really know what it is and how it works? Is it safe? Will it last?
To begin with, the Brazilian blowout has become famous for its life changing/time saving properties by eliminating frizz and promoting tremendous shine. So how does it make your hair so astonishingly shiny and is it something you should try? If we are being honest its not inexpensive. So, due diligence must be recommended.
Additionally, there are few similar treatments available, so before making a decision, you'll want to make sure the original Brazilian Blowout is what your salon carries for keratin type treatments.
Take a few minutes and checkout the Q & A below for some of the more typical/important questions to determine if it's the right treatment for you.
How Is The Brazilian Blowout Different From Other Keratin Treatments?
Although both end results are similar, the Brazilian Blowout has a mild formula that can be tailored to your hair type and is a little less delicate post-treatment. After you get a typical keratin treatment, you have to be cautious. You can't tie it back in a ponytail or clip, you can't style it, and you can't wash it for the three or four days that follow. With the Brazilian blowout, you get it done, your stylist rinses it out, and that's it. You're back to your normal life again.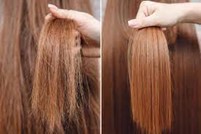 Will The Brazilian Blowout Make My Hair Entirely Straight?
Not unless you want it to. Your stylist will seal in the treatment by passing a 450-degree flat iron over your hair, and the more your stylist flat irons, the straighter your hair will be. Simple.
If you like to wear your hair curly, but just want to tame your frizz, this will help make your hair smooth. You just need to tell your stylist exactly what you want, and they can tailor the treatment to either preserve the texture of your hair, or make it smoother.
The overall goal is to make your hair less of a burden to work with, but keep in mind that if you have naturally curly hair, it won't air dry to a straight texture. You will still have body and/or waves if you air dry it, but if it normally takes you 30 minutes with a blow dryer, this can help cut down the time to just 15 minutes.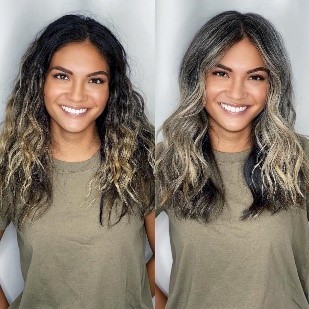 Wow! What a transformation! @beausef Blown away with this amazing before and after using Brazilian Blowout Smoothing Serum to achieve these incredible results!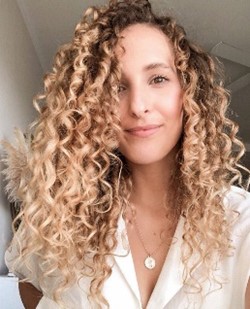 Wow! @jayderoxy_hairstylist is so talented creating such a gorgeous curly blonde look! They use Brazilian Blowout Split End Correction to help repair any split ends and keep that curly mane growing while preventing splits in the future!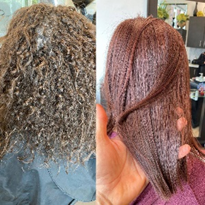 Can you say Brazilian Blowout?
HAIR GOALS!! @caseycolorcreations has us with this awe-inspiring look! This client will be able to go from sleek to frizz-free curls on a dime!
How Long Does The Brazilian Blowout Last?
Provided that you don't use shampoos that contain sulfates and chlorine, your treatment should last anywhere from three to four months — possibly longer if you don't need to wash your hair as regularly as some.
Once the Brazilian Blowout wears off, your hair will return to its natural pattern. You'll likely see it start around the hairline first. That's generally and indicator of when it's time to get it redone. Even if you don't get it touched up right away, there's no obvious line of demarcation between the previously treated hair and new growth, unlike with other relaxing or straightening methods.
Is The Brazilian Blowout Safe?
While the treatment is considered to be safe for most hair types, guests with textured hair should take precautions. Most stylists will recommend caution with the amount of heat you're applying to textured strands because of the different ways certain parts of your hair may react. Always consult your stylist if your hair is in the proper condition for the treatment prior to receiving it. Hair health is a very important factor in the desired result.
How Long Does The Brazilian Blowout Treatment Take Too Apply?
The treatment process can take 60 to 90 min. The express treatment is typically 60min. Either treatment can vary depending on hair length and/or thickness.
Your stylist will begin by shampooing and/or applying a demineralizing treatment to remove all the product and or minerals. This will create a base for the treatment to adhere. Working section by section, the Brazilian blowout formula will be applied from root to tip, then blow-dried smooth. A flat iron heated to 450 degrees will seal it in, then it's back to the shampoo bowl to rinse out the treatment, followed by a deep conditioning mask. Finally, your hair will once again be blow-dried smooth.
Can You Get a Brazilian Blowout if You Have Colored Hair?
The Brazilian blowout is typically safe on color-treated hair. Because the treatment completely seals the hair shaft, many guests have reported that their hair has stayed vibrant for longer. Many guests have received a color service and followed it with a Brazilian blowout in the same day, and that would be the perfect time to do it since the cuticle is already open from the color. If you're intention is to do this, be sure to let your stylist know since doing one treatment after the other can make the color a bit brighter.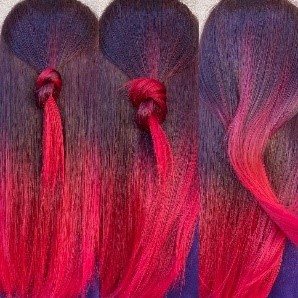 What Should I Do After Getting the Brazilian Blowout Treatment?
Unlike the post-keratin treatment routine, there aren't any restrictions as to what you can and can't do in terms of activity, so you won't have to skip out on and exercise or activity. Additionally, since the treatment is rinsed out in the salon, you can wait as long or as little as you'd like to wash it, but again, just be sure to use a sulfate- and chlorine-free formula to preserve it.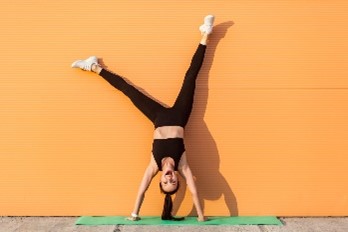 For more information please visit the