Non-Surgical treatments For cellulite Reduction and Skin Tightening
Innovations offers two popular and effective non-surgical options for cellulite reduction and skin tightening.  
Ultrasonic Cavitation uses ultrasound waves to penetrate the skin and target fat cells, causing them to break down and release their contents, which are then eliminated by the body's natural processes. This treatment can be used on various parts of the body, such as the abdomen, thighs, arms, and buttocks.
RF Treatments use radiofrequency to heat the skin's deeper layers, stimulating the production of collagen and elastin. RF treatments can be used on the face, neck, and body, and are often used to treat sagging skin, lines, and wrinkles.
Both ultrasonic cavitation and RF treatments are non-invasive and require little to no downtime.  A consultation with our skin professionals will help determine if these are right for you.
Please Call to Schedule a consultation for these services.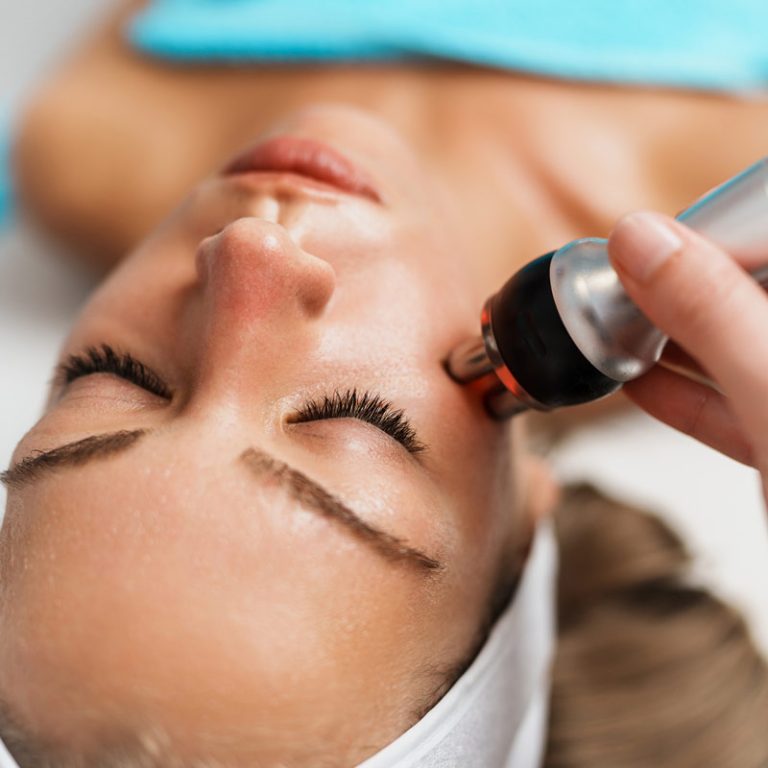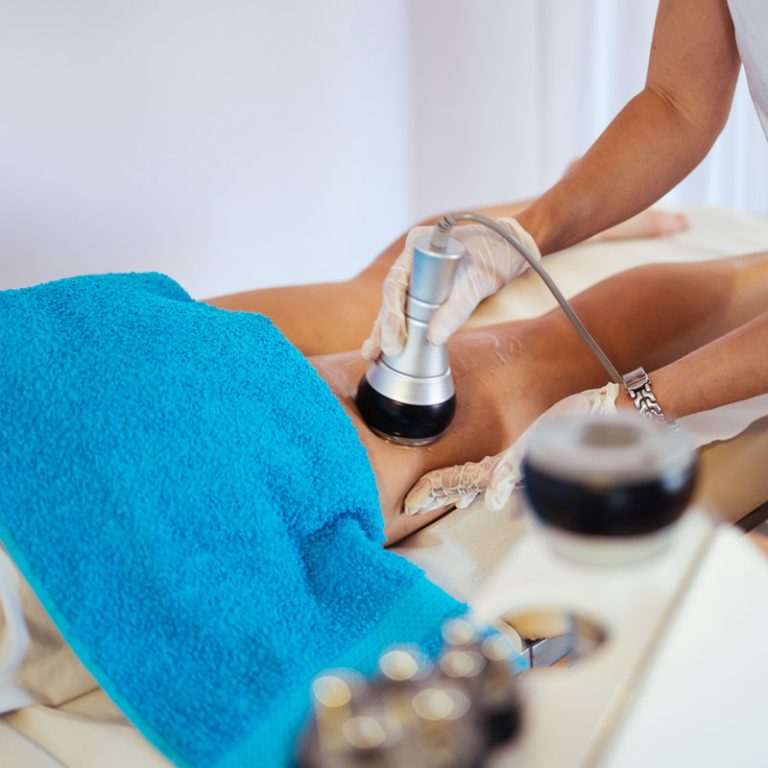 Non-Surgical Cellulite reduction treatment
Cavitation is a procedure using ultrasound technology to break down fat cells below the skin. It's a painless, non-surgical and non-invasive procedure developed to eliminate cellulite and localized fat deposits in the abdomen, hips, thighs, knees, arms, calves and back. It achieves highly satisfactory results from the first sessions of treatment.
A big advantage to ultrasonic cavitation treatments is that there is no downtime and no need for anesthesia, needles, or incisions. 
How Ultrasonic Cavitation Works to Reduce Cellulite
Using low-frequency sound waves, the ultrasonic treatment generates controlled heat to target fat cells without damaging the tissue or organs around them. The fat cells are reduced to liquid and leave the body through the normal metabolic process. You may need to undergo multiple treatments to see optimal results*.
Benefits of Cavitation Treatments:
Short treatment times (Often less than 45 min)
Improved circulation
Reduction in cellulite
Tightens the skin
Improves skin texture
Burns fat
No recovery period
Reshapes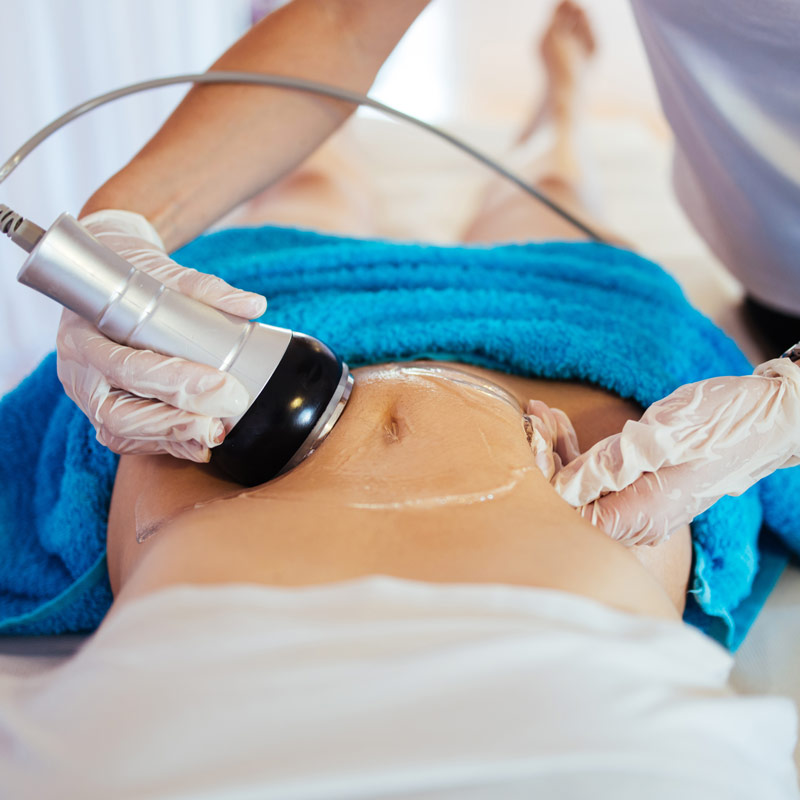 Ultrasonic Cavitation

Upon Consultation

Our estheticians will evaluate if cavitation is right for you and to determine a treatment plan. Please call for a free consultation. At Innovations, your safety and comfort are our top priorities. Our professionals are experienced providers that deliver the results you are seeking and provide a painless, comforting experience.
Non-Surgical Skin Tightening treatment
Radiofrequency (RF) therapy, also called radiofrequency skin tightening, is a nonsurgical method of tightening your skin. The procedure involves using energy waves to heat the deep layer of your skin known as your dermis. This heat stimulates the production of collagen. Collagen is the most common protein in your body. It creates the framework of your skin and gives your skin its firmness. As you age, your cells produce less collagen, which leads to sagging skin and wrinkles.
View the FAQ for Body Sculpting Treatments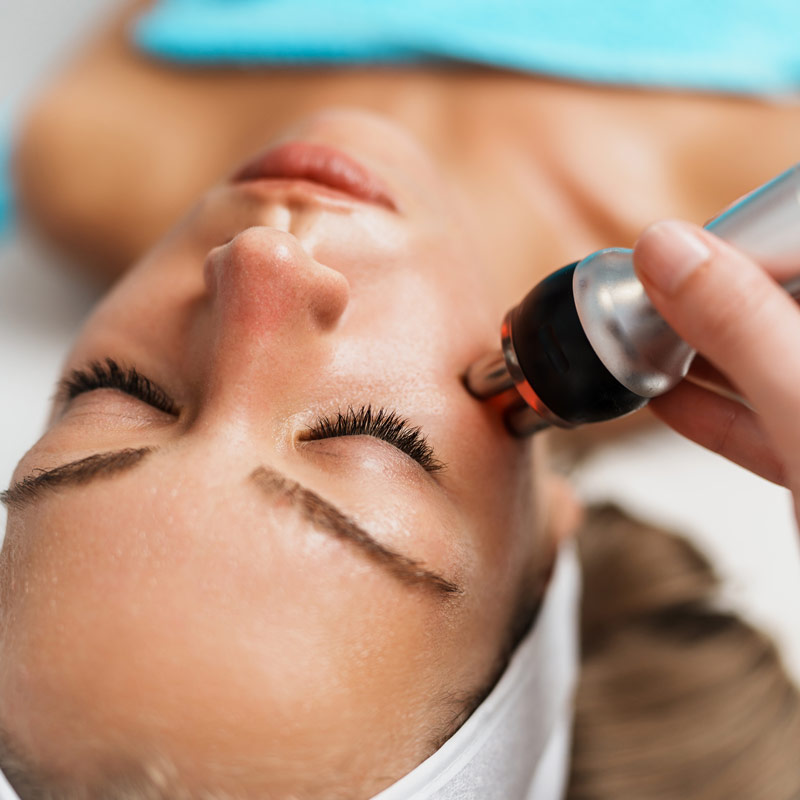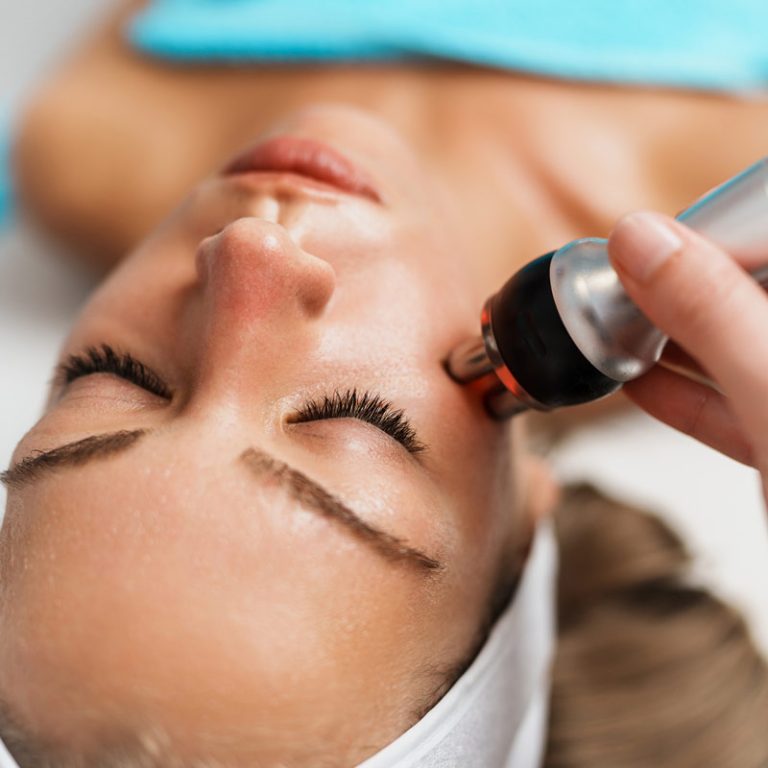 RF Treatment

Upon Consultation

Our estheticians will evaluate if RF is right for you and to determine a treatment plan. Please call for a free consultation. At Innovations, your safety and comfort are our top priorities. Our professionals are experienced providers that deliver the results you are seeking and provide a painless, comforting experience.
Cavitation
Generally, most clients start to see a difference in 3 treatments. Often, you'll see results after the first session. However, between 6 and 10 sessions are needed for optimum results. The exact number of treatments will vary due to factors such as age, weight, and the area being treated.
Yes, ultrasound fat cavitation provides real, measurable results. You'll be able to see how much circumference you've lost using a tape measure — or by simply looking in the mirror. However, keep in mind that it only works in certain areas, and you won't see overnight results.
On average, treatment requires 1 to 3 visits for visible results. Results of this treatment are permanent, as long as you maintain a healthy diet and exercise. If you have a sedentary lifestyle, fat deposits may return to areas that have been treated.
RF Facials
After the treatment, the skin may feel tight with mild redness. Therefore it is important that you use a good moisturizer. These effects normally subside within 36 hours of treatment.
This procedure uses radiofrequency waves to stimulate the skin. Using a controlled treatment tip device, the waves pass through the top layers of your skin that are protected with a cooling gel to penetrate the lower layers of your epidermis and stimulate collagen growth. The device heats up the collagen to tighten your skin with immediate results. It stimulates the growth of collagen and elastin through heat energy. Over a period of a few months, as collagen is produced, you will experience a more youthful, radiant appearance in treatment areas.
Guests can expect to see a more youthful appearance in treatment zones for at least six months following a few treatments. Some people report the benefits of RF have lasted for a year or two following a few treatments.
Visible skin tightening and wrinkle reduction are experienced after just one treatment. However, depending on the results you are seeking, a consultation and evaluation of your skin is required to determine if more procedures are required to achieve the results you are seeking.
You should see results from your first treatment. The treatment is progressive so you will continue to see even better results after each treatment. After completion of your course you can continue to see results for up to 3 months.
The RF treatment uses a sterile gel to improve contact with the skin. The gel is widely used in the medical industry and is not known to have any allergenic properties.
The treatment should feel very warming on the skin but not painful. Most people find the treatment very relaxing and pleasant. The therapist will always ask for your feedback to ensure the treatment is enjoyable and not uncomfortable.
If you are seeking a non-surgical solution to wrinkles and aging skin, RF provides a painless, non-invasive solution to tighten your skin and give you the beautiful, youthful look you are seeking. It is also beneficial for people who suffer from acne and acne scars, as it reverses the appearance of damaged skin and has skin healing properties.
It's non-invasive; no needles or knives involved!
There's no down-time after the treatment meaning you can get straight back to your day
It uses the body's own natural healing abilities to gain results
The treatment is painless
Long lasting results- while injectable and filler results can last for around 3-4 months, improvements with Radio Frequency can be seen for up to 3 months with results lasting for up to 2 years
If you seek tighter, firmer, more youthful skin anywhere on your body, RF can be used to your benefit. Popular facial treatment areas include: skin under the neck, jowls, eyebrows, and around the eyes (to treat crow's feet). If you are someone who has lost a lot of weight, RF can be used to reduce the sagging appearance of excess skin. Popular areas of the body to apply treatment include: chest, arms, abdomen, thighs, lower legs. 
Since RF is non-invasive and non-surgical, no anesthesia is required for treatment sessions. A cooling agent is used to protect the skin so minimal discomfort is experienced. Some temporary redness may occur immediately following the procedure. Patients are safe to resume their normal daily activities with no downtime after a RF treatment. 
Radio Frequency is effective on most areas of the face and body with loose or sagging skin. The face and neck are the most popular treatment areas however Radio Frequency can also be used on the stomach, arms, thighs & hips, to name a few.